Sharing my experience and advice as a JSPS Fellow
It's been a while since I started thinking to write this short article to discuss my experience as a JSPS Fellow. So, if you are looking to do a Postdoc (for one or two years), and at the same time to experience life in Japan, then you should definitely visit the official JSPS website to see what you need to do to apply, and if this is something you would find financially beneficial in case you get selected. My experience was (and it still is…) 100% positive and (although I had to wait for a few months for my visa to be issued – due to COVID constrains) I would not change the months I spent in Tokyo (and Japan in general) with anything.
First, let me say this: The scheme is competitive! I gathered stats from the JSPS site, and I estimated (considering acceptance rates from the last 5 years) that only one out of ten people get this scholarship (average 10.26%). So, be prepared to write a very good research proposal and be prepared to get rejected, because this is highly probable. As you should already know by now, getting rejected is part of the process in Academia, but then you will still have a nice proposal written that could be used as part of another application. The stats from the 5 last years (2018-2022) are as follows:
| Year | 1st call | 2nd call | Average |
| --- | --- | --- | --- |
| 2022 | 10.7% | N/A | 10.7% |
| 2021 | 11.1% | 10.2% | 10.65% |
| 2020 | 10.8% | 9.4% | 10.1% |
| 2019 | 10.6% | 9.4% | 10.0% |
| 2018 | 10.6% | 9.1% | 9.85% |
So, briefly, what you will need?
A (senior) researcher (from a Japanese research entity) that will act as your host.
A good research plan (and maybe some prior experience working with a group in Japan – I believe this helped me a lot to get 2 JSPS fellowships, the short-term one and the standard one).
An open mind about the cultural differences you will experience as soon as you get selected (I definitely say this with a positive tone, although there are some aspects in the Japanese hierarchy/bureaucracy that might surprise you, e.g., honorifics).
Flexibility and ability to live and work in small and usually crowded spaces (that was not the case for me though in 2021-2022, as I did my fellowship during the COVID restrictions, which allowed me to work in a less crowded office due to the restrictions in movement).
Let's talk now about my relationship with the Japanese Academia. As a PhD candidate I was looking for different ways to expand my research network and add experiences in my life that would allow me to feel good, and less stressed. I accidentally saw a listing somewhere about an Internship for International Researchers to visit and conduct a short research activity with groups in Japan in the National Institute of Informatics, Tokyo. I was not planning to visit Japan as it was not a top destination in my travel bucket list (which, as I found out later, was the biggest mistake: visiting Japan as a tourist should be your No1 priority!). So, I applied, and I got this Internship. Twice! Yes, this is how much I liked the place. Since then, I have visited Japan 3 more times, 2 as a JSPS Fellow and 1 under another International Exchange Research programme.
During the COVID era, travelling was not easy and there were strict rules for entering the country. Note that I had to self-isolate in hotel for 14 days when I arrived! I have heard about cases of Fellows that were waiting to get their visa for a year! I was waiting for about 5 months. So, I would advise you to consider that maybe it would be a good idea to have a backup plan about the sources of your income in case you get selected, because you might have to wait for some months before you get your visa and be allowed to enter the country (under any COVID restrictions). As soon as you get selected and when you start your fellowship, you are not supposed to work elsewhere, and you are expected to devote your time in conducting your research in Japan. In my case, I planned this visit to be my (unpaid) sabbatical from my workplace (a University in the U.K.). Sometimes I feel that, financially, this was not a good choice, but at the end of the day, I preferred to sacrifice financial gains aiming to acquire balance in my life, and rethink about the future, my priorities, and do what I really wanted to do that period; to spend my time doing reviews, writing papers, and reading about exciting research (while trying to do mine!).
Another piece of advice would be to ensure you know the researcher that will host you. You will spend a year or two in that lab, and you need to understand how people work in that environment. My host and I were familiar with each other since my first visit as an intern to that Institute. Thus, I was extremely aware of the type of collaboration we would have. I am very grateful for the opportunities I had to work in a very relaxed environment, and to follow my research agenda, while getting unlimited support from my host and his Institute when I requested it. Depending on the period, you might have the chance to work with other researchers too, and you might also have the chance to meet other people. That was the case the previous times I visited, but in 2021-2022 during the COVID era, it is obvious that opportunities for face-to-face interactions in the office were limited. I guess that Institutes/Universities have implemented their own rules following some kind of a generic guidance about how often they expect people to visit their offices. However, I never felt there was some kind of restriction in my case, because I was trying to stick to the rules (social distancing, wearing mask when necessary, using hand sanitizers, temperature checking, etc.).
Additionally, people might feel anxious about the work culture in Japan. We have all seen videos with people being stuck in the trains in Tokyo during peak hours… I rarely experienced this situation because I avoid travelling during the rush hour. So, if you are flexible with hours, then you will not have this kind of problem. However, sometimes trains can also get very busy in random hours. But if you have experience living in a big city then you probably know how things work. The only thing you should be aware of is that you don't want to lose the last train. Taxis are quite expensive and transportation options during the night are limited (in Tokyo). However, there are plenty of options to spend your time afterhours and wait for the first train of the next day! Tokyo (and Japan in general) is considered as one of the safest places in the world. To return to my initial thoughts, I was talking about the work culture in Japan, and I totally believe that this fellowship allows for some flexibility. I never felt I had to be in my office certain hours a day. You are expected to work full time, but at the same time there is flexibility. There are days in the week that I felt I wanted to stay 10 hours in the office, and some other days I worked only for 6 hours because I was very productive. This is your fellowship, and you manage your own time. I guess that flexibility is related with the norms set by the research centre and the host advisor. So, don't worry a lot about work culture because I believe that this scheme allows you to be flexible. I should also not forget to mention that there are numerous official national holidays in Japan, so you will definitely have a lot of opportunities to travel within the year.
Traveling! As a visa holder you will not have unfortunately the opportunity to use the super affordable JR Rail Pass but there are some train passes for residents with foreign passports. There will be opportunities for travel during the year especially when you can combine a national holiday with the weekend, so before you start your fellowship check if the calendar allows for these 3-4 days consecutive days of rest. The most famous season for traveling is the Golden Week (early May), when almost everyone in Japan is going somewhere for vacation! Every weekend is also a good opportunity to travel. Seasons in Japan are well-defined, and you will be amazed about the natural beauty of this country. Mountains, trekking, onsens (natural hot springs), theme parks, shopping, amazing food are just some perks of life in Japan. However, traveling is expensive (I am talking about the shinkansen, i.e., the bullet train). Hotels are great (usually rooms are small though) and you can find a variety of prices. I personally used my Airline Alliance miles a few times I flew, so travelling can also be affordable. Save some money and take advantage of these opportunities to travel in the country. It is a great experience. Sometimes you might feel that you spend all the money of your fellowship, and you are not saving. Well, we only have one life to live! Best time to travel is during November (autumn leaves), April (cherry blossoms), May (very good weather conditions). June is the rainy month in Japan (up to early-July) thus is not a good time to travel for fun, unless you enjoy rain. July and August are usually very hot, but I don't mind. It depends on your stamina and how you can handle hot weather conditions. September is also not a good time in general to travel (typhoon season).
Financially, this is an OK situation. You will get a reasonable monthly stipend and your host is also eligible to apply for additional funding to assist you with your research (equipment, conferences, etc.). You will have to pay monthly approx. JPY19K for your pension and National Insurance and approx. JPY8.5K for commuting. Renting a room can be tricky (especially if you are new to the area) so it is recommended to ask your host to assist you with accommodation. Expect that you will find numerous (basically old) buildings offering accommodation for foreigners (shared, guest houses, studio apartments, etc.) and the prices range dramatically. In general, if you choose to live in a suburban area in the metropolis, you will find reasonably prized places (I am paying JPY60K a month for a studio apartment in Heiwadai, 35-40 minutes commute to my workplace). But accommodation in general can be tricky (fees, etc.), so spend considerable time reviewing offers and looking the "fine print". You will have no problems finding food in Tokyo because there are convenience stores (open 24h) everywhere and they usually offer lots of choices for food. Plus, there are always a lot of stores next to any central metro station in Tokyo (some of them are also open 24h or they stay open until… 26:00 which means 02:00 am the next day). Some places (like the one I am staying) do not include bills in the rent. I do not consume a lot of power/gas/water since I am spending a lot of time in the office, so I could say I am spending approx. JPY10K for the bills per month. I don't think I forgot anything, so in general you should expect that you will spend approx. JPY100K monthly as living expenses. That leaves you with JPY260K for your food and leisure. That's approx. JPY8.5K per day. Fruit and vegetables are super expensive in Japan (e.g., JPY600 for 2 apples is considered to be a normal price) but at the same time you will find products that are very reasonably priced (e.g., JPY130 for 4-5 bananas). Additionally, if you decide that you are OK with eating out every day, an average price in a ramen shop is approx. JPY850. Fast food is not very expensive (especially if you are using apps and coupons), but pizza can be a luxury! Generally speaking, if you do not spend a lot of money eating out in expensive places, you can actually save money in a year. I was speaking with other Fellows who left the country after they finished their scholarships, and they were looking for cheap ways to transfer money to their countries. Additionally, those prices are final, since you do not tip in Japan. You always get high levels of service without the need to tip anyone! Actually, tipping might be seen as a rude thing to do here!
I can talk for hours about my experience, and I am actually sad that it will end in a few months. I believe that it is not very difficult to find a decent job here after you finish your fellowship, but you really need to be able to speak the language to increase your chances to get hired, in case you choose to remain. My final thoughts and advice are as follows.
Try to learn a little bit of Japanese before you come here. People in general do not speak English or they do not feel comfortable speaking English (which to me makes perfect sense: I prefer to speak Greek when I am in Greece!). I do not speak Japanese, but I am doing decent attempts to learn a bit of it. In your work place you will not have issues discussing/communicating in English, but out there, things are different. However, even if you don't speak Japanese (like me) you will have no issues. The only thing you will miss is probably interaction with locals (in a pub, izakaya, etc.) that don't speak your language.
Services can be quite pricey. You will realise for example that if you want to visit a hair stylist, you will need to pay a lot of money (JPY6-7K at least). A decent barber shop costs around JPY2.5K – cut only 😊. Gym memberships are also expensive. My running station is usually JPY5K a month, but I am using it very frequently and I also use the showers there, resulting in less water and gas consumption in my studio.
You might feel a little bit alienated sometimes. Additionally, I don't know how life would be if you had to live in that stipend and you also had to support your family. So, my opinions expressed here are from the "solo traveller" perspective.
Do not travel to Japan if you have experienced an earthquake in the past and you felt that it was the most scaring or traumatic thing you went through. So far, after 5-6 months I felt 11 earthquakes with one being a very scary one (M7.3 in Fukushima). Buildings are very safe and well-constructed, so you should not worry about this a lot, but if the whole situation makes you feel unpleasant, then do not make the move to come here; the only thing that is 100% sure is that you will experience earthquakes very often.
I did not talk about the Japanese people so far. This is my personal opinion, and I am 100% biased, but I absolutely respect how this society manages to keep every public infrastructure clean and functional, how they manage to have a very organised megacity (30M+ people live in the Tokyo metropolitan area) and how well they live with each other in small spaces. People seem to be respectful and polite, and they usually follow certain social etiquettes. This can be intimidating for some people, but for me it works like a charm. Again, I have not lived as a "salaryman" having to be in my office at 09:00, following certain rules and hierarchy, and I am talking about my experience as a JSPS fellow, being flexible and having the ability to work from home, in the office, afterhours or during the weekend if I want. If I was working as a "normal" employee, things might have been different. So, before you come here (even as a tourist) try to learn and follow the etiquette. It will make your life easier.
You will get the chance to participate in outreach activities. I look forward to visiting a High School in June and talk to young Japanese people about my field of scholarship and research!
I am sharing a few pictures with you in this article, and I wish you will enjoy your time if you are lucky enough to get selected as a JSPS Fellow. You should feel proud for this achievement given that only 10% of the applicants are able to get the scholarship. So, enjoy the (learning) experience and I hope you will like it as much I did.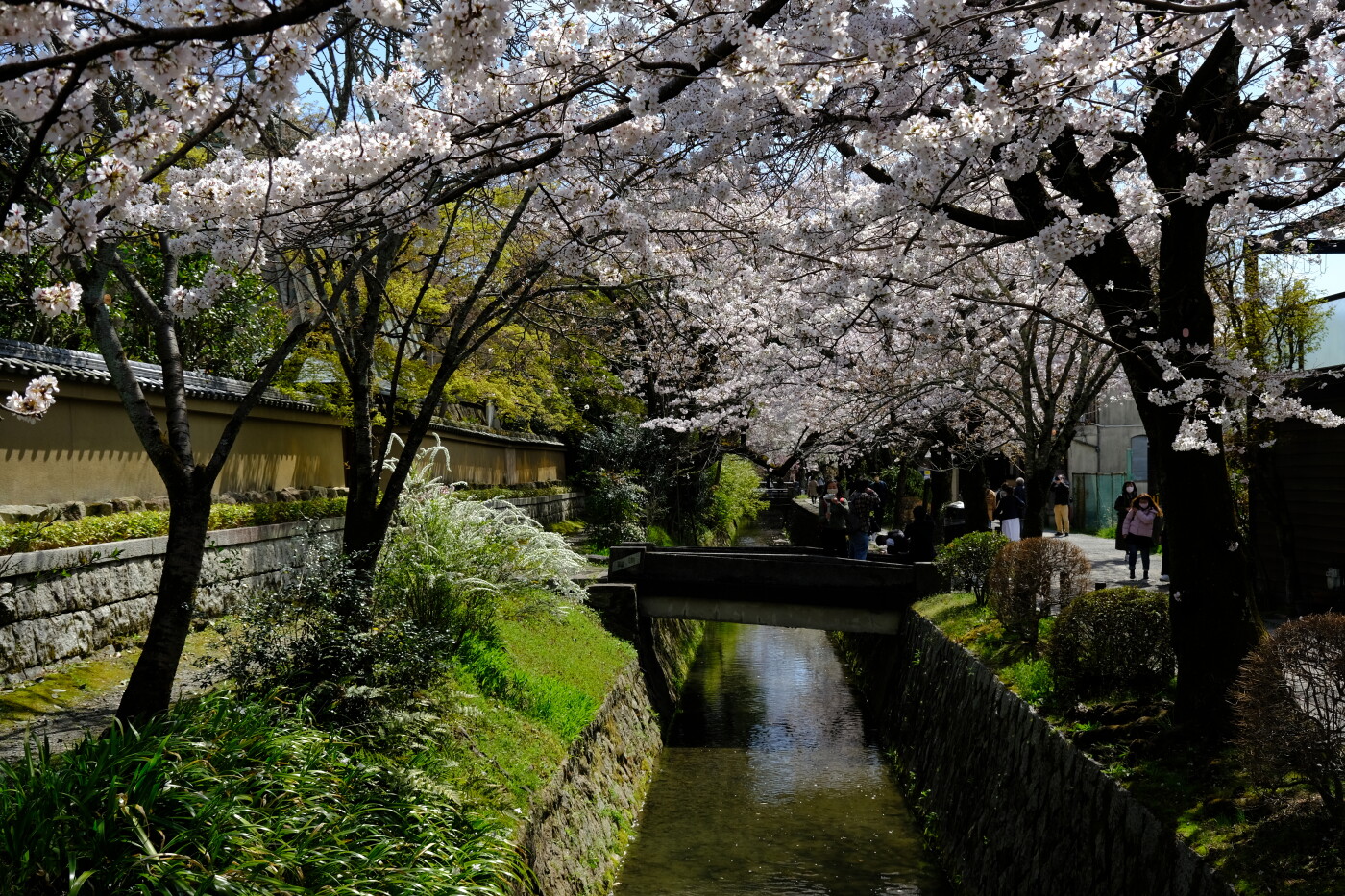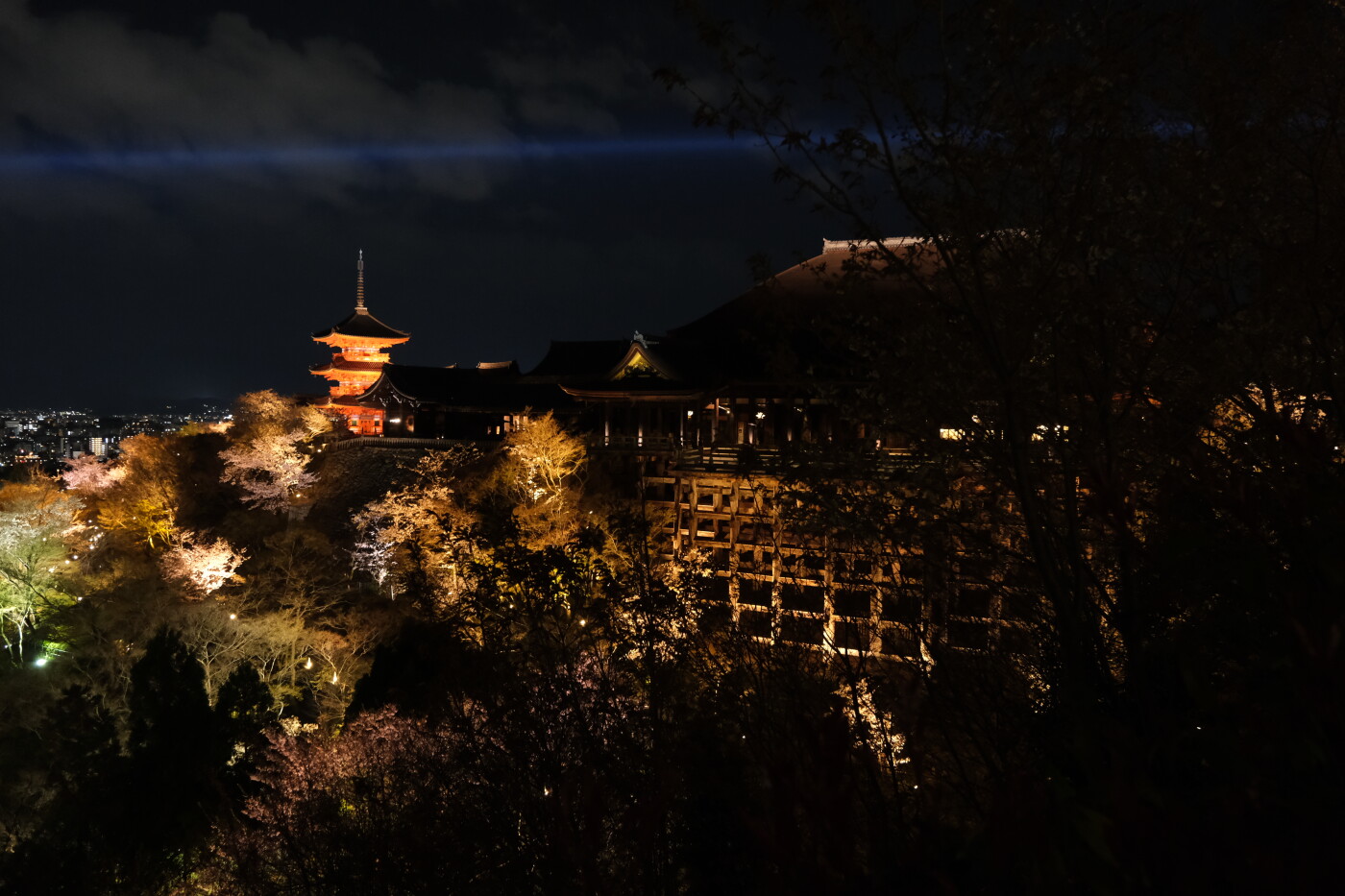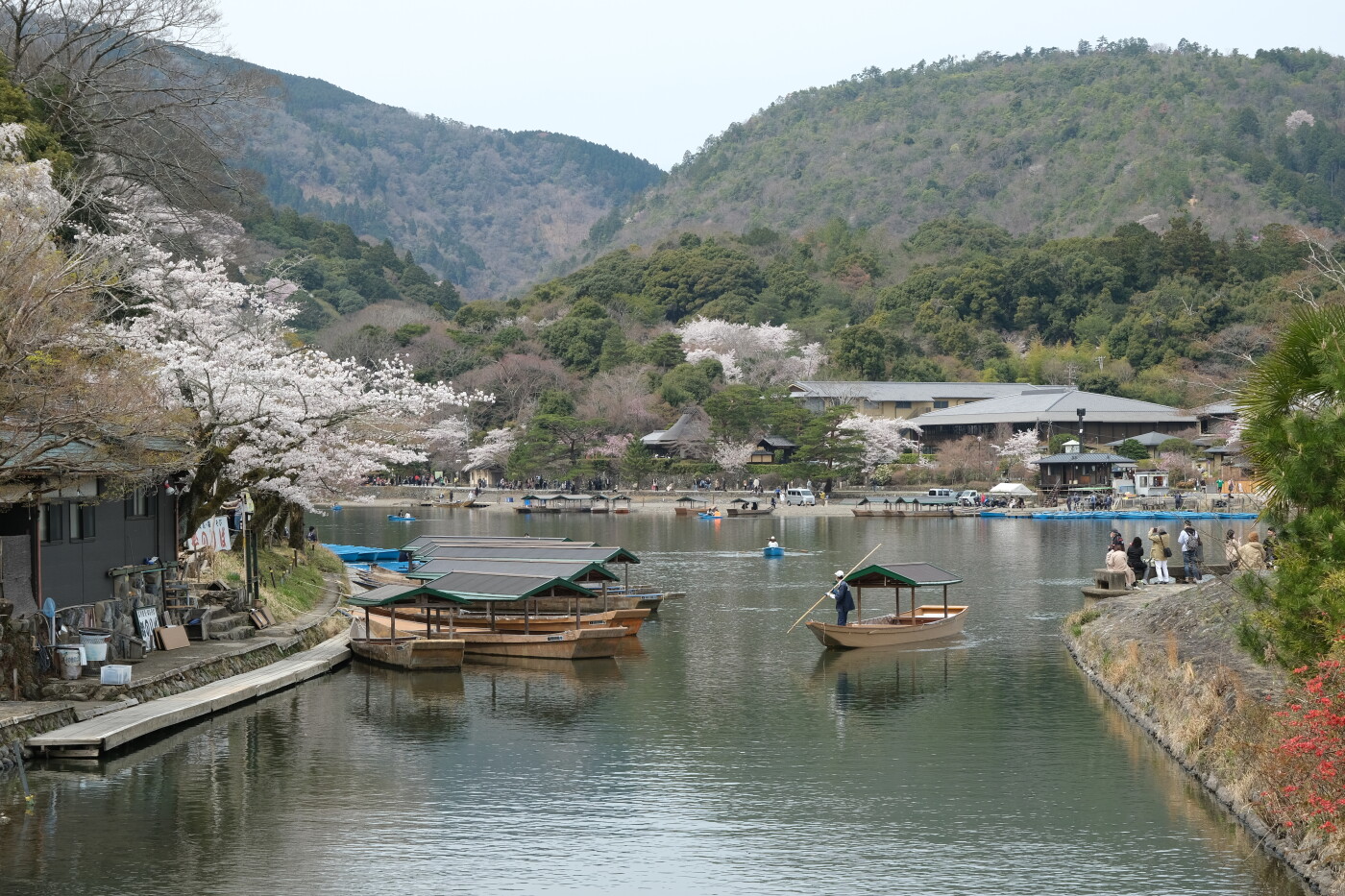 UPDATE: 17/08/2022

I made a video featuring some places I visited during my tenure. I hope you will enjoy 🙂